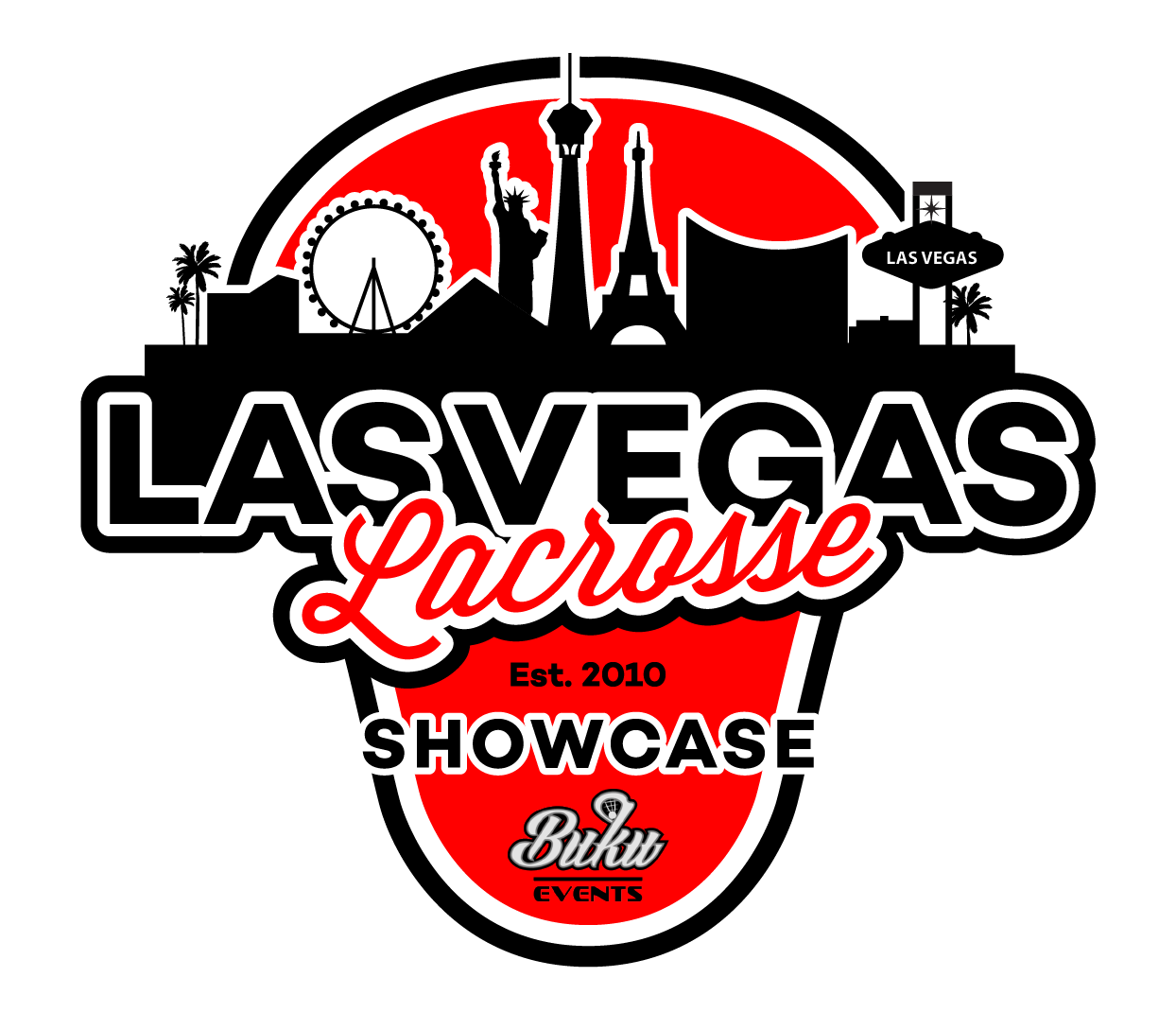 Las Vegas Lacrosse Showcase

Boys HS – $2,400 – 5 Games

HS Elite (2024-2026)

HS Open (2024-2026)

HS Rising (2026-2027)

Boys Youth – $2,150​ – 5 Games​

Girls HS – $1,950 – 5 Games

HS (2024-2027), multiple brackets depending on teams

MCLA Men's Collegiate – $1,250 – 3 Games​ (Sat Only)

Men's Open – $1,500 – 4 Games (5th potential game for Championship)

1 game Friday eve
2 games Saturday
1 game Sunday

Free Agent​ – Boys $250, $Girls $195

Player will be placed on a team a week prior to the event.  

If not placed you will be​ refunded. 
​​* Look over the Refund / Weather Policy here.  Team Insurance available. ​
To Enter a Team, Please Contact:
Austen Lison – austen@bukulax.com 
​
For Event/Registration Questions, Please Contact:
Christie Cole – info@bukulax.com
​
Game Schedule:
Saturday – Games will begin at 8 AM and can run through 8 PM
Sunday – Games will begin at 8 AM and can run through 4 PM
Schedule will be posted on TourneyMachine the week prior to the tournament.
For Hotel Blocks / Rooms:
Reserve your discounted hotel block with Scott Adams:
dscott@vegasrooms4you.com or 480-560-1938
Game Film: Purchase Here 
– Team Packages: $450 for 5 games
– Individuals: $175 for 5 games
– Individual Highlight: $295
– "Combo" individual highlights: $195 (3 teammates), $175 (4+ teammates)
Photos:
Action Shooters will be onsite for player photos!
Contact to reserve your package:
actionshooters@gmail.com or 714-278-7113
Looking for things to do with your team / family?
Look no further! See many great options below!
​1. Cirque du Soleil Entertainment -We have partnered with Cirque du Soleil Entertainment to help you treat your team to infectious folly and unquenchable smiles witnessing our world renowned team of athletes, acrobats, and dancers; or three bald dudes in blue paint. Cirque du Soleil and Blue Man Group shows are the perfect way to create unique and unforgettable team experiences.
To reserve discounted group rates, contact: CHRIS BARLEY – Chris.Barley@cirquedusoleil.com Mention: ENCORE LACROSSE
2. Team Dining at Buca! Reserve here for Discounted rate!
3. Visit the High Roller Ferris wheel at the Link!  Tickets here.
Soar 550 feet above the center of the Las Vegas Strip on the largest observation wheel in North America. Get ready to be wowed when you take a spin 550 feet above the Strip. With sweeping 360-degree views, the wheel takes 30 minutes to complete one revolution and features 28 spacious cabins to accommodate guests.
4. Fremont Street Experience!
SlotZilla Zipline – Tickets Here.  If you're looking for a family-friendly Vegas experience you can only do in Sin City, SlotZilla is your answer. SlotZilla is an 11-story slot machine-inspired zipline attraction and is one of the best things to do in Las Vegas. You and your friends get an exclusive view of downtown Las Vegas while soaring high above the Fremont Street Experience crowds.
The multi-million-dollar SlotZilla is the world's largest slot machine and features Las Vegas icons such as oversized dice, a martini glass, a pink flamingo, coins, video reels, a giant arm, and two showgirls. While there are many ziplines throughout the world, SlotZilla is the only zipline tour of downtown Las Vegas.
Viva Vision Music Light Shows nightly – More information here.
Viva Vision, Music Lights shows at Fremont Street Experience are known around the world as one of the best FREE things to do in Las Vegas. Each awe-inspiring, 6-8 minute show features a mind-blowing, 3D graphical interpretation of top songs from legendary musical artists.
At the top of each evening hour, all lights, sound and ancillary music under the canopy are turned off focusing everyone's attention on the spectacle that is about to unfold above. Be sure to grab your cell phone to capture the dazzling lights and imagery as you dance and sing along to songs we all know and love from some of the world's premiere artists all under the mesmerizing glow of the Viva Vision screen representing the largest single digital display on the planet.
5. The Neon Museum – More Information here. 
6. SeaQuest – Touch, feed, and interact with animals from five different continents right here in Las Vegas! – More Information here. 
7. New York New York Hotel & Casino
8. Best Free Aquarium in Las Vegas – The Silverton Las Vegas aquarium holds more than 117,000 gallons of water, and it's home to thousands of tropical fish. You may even spot some mermaids!
9. Red Rock Canyon National Conservation Area- Drive 17 miles west of the Las Vegas Strip to Natural wonder of red rocks for hikes or just a scenic drive through the canyon.
Timed entry reservations are required for the Scenic Drive between October 1 – May 31 for entry between 8 a.m. – 5 p.m.
10. Lake Mead Recreation – Kayaking Emerald Cove – More information here. 
Congratulations to all our 2022 Champions!

Boys HS Elite – Vegas Staz Elite
Boys HS Rise – Sacramento ACES JV
Boys Open – Davis HS
Boys 27.28 – Alcatraz Outlaws 27
Girls HS Open – Force Elite
Girls HS Rise – Utah Elite Hive LC
Men's Collegiate – UCLA (went 4-0 in the round robin)