View Our Staff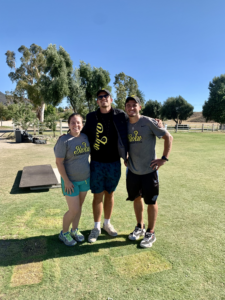 Johnny Rodriguez
Johnny started playing lacrosse in the hotbed of Maryland. He was captain of the 2011 National Championship Team at Salisbury University where he also was named National Goalie of the Year. The 2x All-American player continued to play in the LXM Pro league as well as MLL for Chesapeake Bayhawks, Denver Outlaws, and Atlanta Blaze (to name a few).
He came to Southern California to help grow lacrosse in the area. Head coach of Trabuco Hills HS from 2013-15 when he was named South Coast League Coach of the Year.
Currently, Rodriguez is Head Coach at Mater Dei HS since 2015 and has helped make the program into one of the top in its conference. Johnny also runs Pride Lacrosse (formerly Buku Lacrosse) and Cali Gold team programs.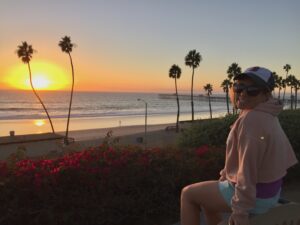 Christie Cole
Buku Events – Events Manager & Admin
Christie has over ten years of event experience, including 3 years at a professional tennis tournament on the WTA Tour.
Originally from New England [GO PATS!], she graduated Southern New Hampshire University with a communication and sports management degree.  She moved to Southern California to help grow the sport of lacrosse by planning and promoting events, leagues, teams, and camps throughout the year.  Her event experience has continued to grow in California to Weddings, fundraisers, parties, conferences, and any sort of sport tournament. 
Now over 7 years with Buku Events, she has helped grow the company exponentially and looks forward to continuing growing the events across the nation.
Austen Lison
Buku Events – Sales & Field Operations
Austen Lison joined the Buku team in spring of 2021. Born and raised in Leesburg, Virginia, Austen spent 5 years in Florida before moving out to California in August 2020.
Graduating from Florida Southern College in 2019, Austen earned First Team All-Conference honors in 2016 and 2019, All-America honors in 2017, Team MVP in 2019, and finished with career school records in ground balls and caused turnovers during his NCAA Division 2 career. Austen also finished the 2019 season ranked 5th in caused turnovers per game and is 30th all-time for all positions in career ground balls for NCAA D2 which ranks 3rd all-time for the LSM/Defense position.
Lison is currently the defensive coach for Concordia University Irvine Eagles as well as the assistant girls coach at Mater Dei HS. He is excited to continue growing lacrosse across the west coast.
EVENT STAFF
Each tournament we recruit local high school and college kids to help us run the event successfully.  Most are current or former lacrosse players and love to continue to be around the sport!  We thank all our staffers for returning each event!