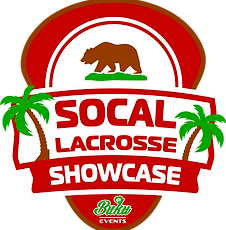 The SOCAL SHOWCASE will give freshmen through graduated seniors an opportunity to run through high intensity collegiate style practices, compete in front of dedicated college recruiters, and be educated about the importance of balance and time management between academics and lacrosse at the college level. 
Top 5 players from each class will be recognized.
For More Information about this event Please Contact Austen Lison – Austen@bukulax.com
Players/Parents – Please register and have all necessary information ready including USA Lacrosse Number, team/Coach information and player information.
*Per NCAA Rules our events are open to any and all entrants and are only limited by number, and/or age.*
---
SoCal Showcase powered by Nike:

​
25-30 College Recruiters

NCAA (Division 1, 2, & 3), MCLA​, NAIA 

Positional Specific Training

Showcase Games

Coach Recruiting Panel

Game Film from Scrimmages

Nike Dri Fit T-shirt*
Nike Reversible*
Nike Flex Shorts*
Showcase MVP's from each class will receive Nike Prize Pack of $300 in retail value in addition to recognition
* deadline for sizing guarantee is 5/19
Time:
Check in at 4:00PM
Showcase: 5:00PM – 8:30 pm
OC Great Park – Fields 10 & 11
Irvine, CA
SoCal Showcase Graduation years:
2025 / 2026 / 2027 / 2028
Player Fee:
$350 – Early Bird (ends 4/30)

$395 – Beginning 5/1
​Online Registration Ends 5/29
All Players must be USA Lacrosse Registered and will ask for
their US Lacrosse number during registration.
---
DRAFT SCHEDULE (may change):
4:00-4:45PM – Check In
5:00-5:10PM – Welcome/Intro
5:10-5:20PM – Warm Up by Compete Performance
5:20-6:00PM – Positional Training 
Offense – Field 11 
Defense – Field 10
Faceoff – Field 11
Goalies – Field 11
6:00-6:05PM – Water and Report to Assigned Field
6:05-6:15PM – Transition Drills
24s – Field 11
25s – Field 11
26s – Field 10
27's – Field 10
6:30-6:55PM – 2026's and 2027s Game Prep (Field 10) – D1 Coaches
6:30-8:00PM – 24s & 25s GAMES on field 11
7:00-8:00PM – 26s & 27s GAME on field 10
4 – 12 Minute Running Quarters (Running Clock)
FIELD 11 – Game Schedule
6:30-6:50 – 2024 GAME
6:55-7:15 – 2025 GAME
7:20-7:40 – 2024 GAME
7:40-8:00 – 2025 GAME
8:00-8:30pm – Coaches Panel and Q&A
*All Parents are invited to join.
---
Why Should You Attend?
Close personal coaching by the top College Coaches in the country. Better than 4:1 Coach to player ratio.

Great opportunity for the college coaches to interact and see the personalities, attitudes, and coachability of the student-athletes.

Provides players with insights on particular coaching styles by the respective College Coaches in attendance: the coaching styles they like, who they may want to play for.

Competition amongst your peers: provides players with an idea of where they stand in their respective graduation years.

Instruction & Scrimmaging: College Coaches have expressed the desire to actually coach the players, gives them even more insight on the potential recruiting of your son.

Coaches Panel: Parents and Players will gather around to hear about the do's and don'ts in the recruiting process and will open up a Q&A for both parents and players.

Social Media consultation: the do's and don'ts of student-athlete's social media presence.

Exposure to these combine/showcase type events : for the older player it is time to be seen! For the younger player you want to get accustomed to this atmosphere and embrace the instruction from some of the top coaches in the game of lacrosse.