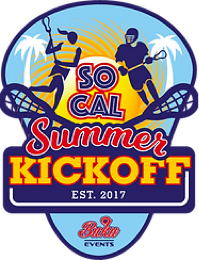 ​
Varsity HS A (2023-2025)

Varsity HS B (2023-2025)

JV-HS A (2024-2026)

JV-HS B (2024-2026)

2026*

2027*​​

2028*

2029*

10U  (2030**/31/32)- $1,450

*we reserve the right to adjust/combine division only as an effort to create a more competitive playing environment

**2030 – September-December birthdays
​​

Free Agent Option – $200

Will be placed on a team the week prior to the tournament.​

To Enter a Team, Please Contact:
Austen Lison – austen@bukulax.com
For Event/Registration Questions, Please Contact:
Christie Cole – info@bukulax.com
GameFilm :
We have partnered with NextPro for Game Film.
See options here.​
Photos :
We will have 2 photographers on site!
1. Action Shooters will be onsite for player photos!  
Contact to reserve your package: actionshooters@gmail.com
2. Bad Mannered Media will be on site.  See their work!
Contact to reserve: badmanneredmedia@gmail.com


CONGRATS TO ALL OUR 2022 CHAMPIONS!
Boys Varsity: Wise Guys
Boys JV: Mad Dog OC 25
Boys 2026: RC Blues 26
Boys 2027: Mad Dog LA 27
Boys 2028: SouthBay 28
Boys 2029: RC Blues 29
Boys 10U: Team 48 Black